Onlinesecurity-ON / Word Password
Password Managers
Word Password
Word Password is a guaranteed password recovery tool ("password cracker") for Word. The unique Guaranteed Recovery technology unlocks a file within a minute regardless of the password length. Unlike competing products, Word Password guarantees successful and instant password recovery. The program features an easy-to-use web-like interface and can crack passwords of any version of Word.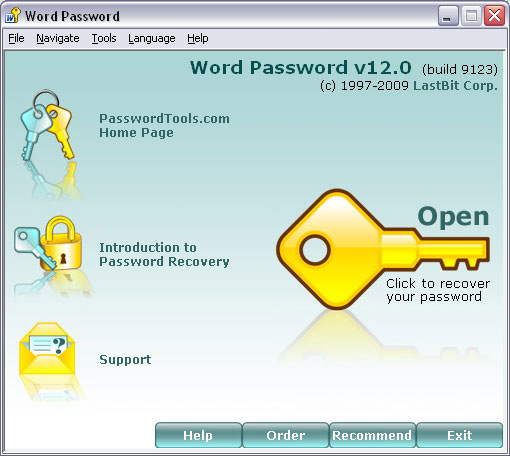 Download
(815 K)
Released:
2006-10-27
Language:
English
Platform:
Win95, Win98, WinME, WinXP, WinNT 4. x, Windows2000, Windows2003
Price:
39 $
Requirements:
A standard Windows PC
Related software:
-
Zip Password
- Password recovery tool for pkzip/WinZip
-
PowerPoint Password
- PowerPoint Password: password recovery for protected PowerPoint presentations.
-
Excel Password
- Excel Password recovers any Excel password within a minute.
DeafNet.Software