Onlinesecurity-ON / FlashStats 2006
Utilities
FlashStats 2006
Popular web site log file analyzer. Creates 60 reports, showing hits, visits, search engines and phrases, path analysis, and so on. Unique reports show web sites which are using your content without your permission, and hacking attacks against your site. FlashStats 2006 is easy to set up and use, and also provides easy yet powerful filtering technology so that you can drill down into the exact results that you're looking for.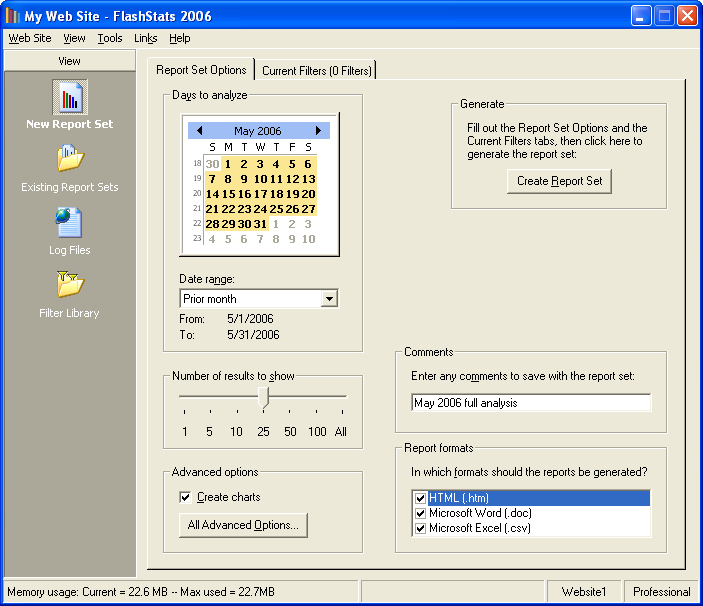 Download
(14684 K)
Released:
2006-12-05
Language:
English
Platform:
Win98, WinME, WinXP, Windows2000, Windows2003
Price:
49 $
Requirements:
Memory equal to approx 70% of the size of the log files to be analyzed
Related software:
-
Iside
- Iside is a message digest computing and displaying tool (MD5,SHA1, CRC32,...)
-
! - Error Fixer
- Safely Scans, Cleans, and Repairs you PC of any Errors that cause pc slowness.
-
NShred
- Definitively erase and destroy folders or files with standard procedures
DeafNet.Software