Password Managers
Windows Password
NT/2000/XP/2003 system administrators can use WinPassword to find breaches in system security. WinPassword tries to break plain-text passwords examining user password hashes. If it is possible recover a password within reasonable time, the password should be considered insecure. WinPassword uses Smart Table Recovery (TM) based on precomputed recovery tables (rainbow tables) that allows retrieving long and complex passwords quickly.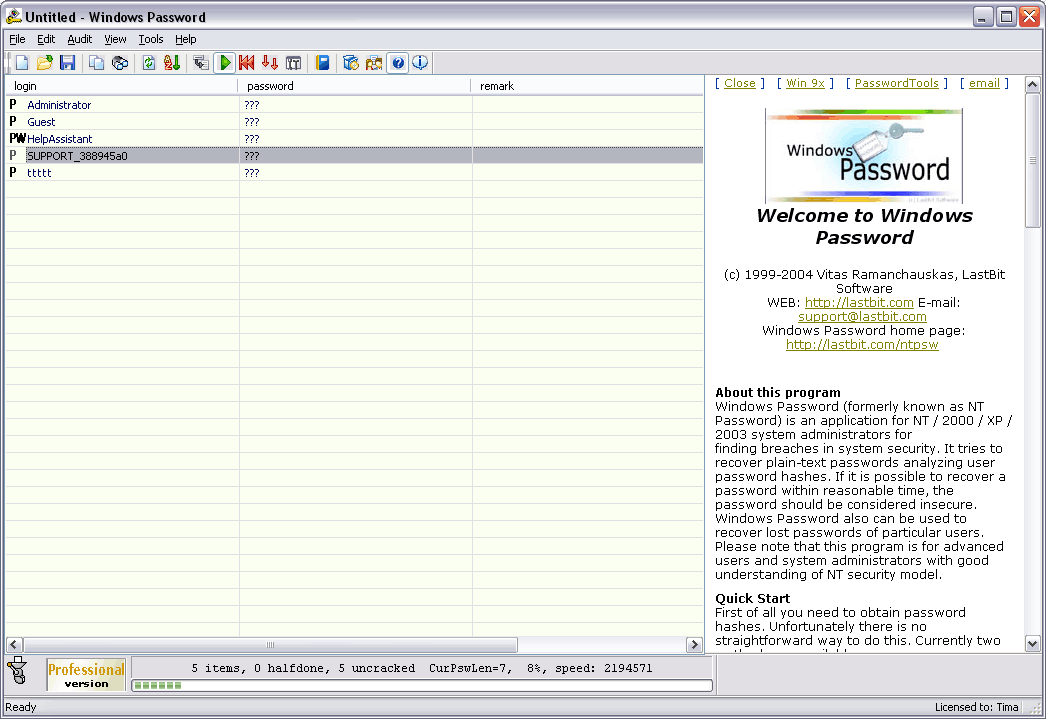 Download
(445 K)
Released:
2006-08-31
Language:
English
Platform:
WinXP, WinNT 4. x, Windows2000, Windows2003
Price:
39 $
Requirements:
A standard Windows PC
Related software:
-
Zip Password
- Password recovery tool for pkzip/WinZip
-
PowerPoint Password
- PowerPoint Password: password recovery for protected PowerPoint presentations.
-
Excel Password
- Excel Password recovers any Excel password within a minute.
Print this page