Password Managers
Outlook Password
Password recovery tool for Outlook personal folders (.pst and .ost files). Any password can be retrieved instantly using the Fake Password Creation recovery method. Outlook Password has simple and easy-to-use interface. In automatic mode, you can break any document in just a few mouse clicks. All Outlook versions and password types are supported.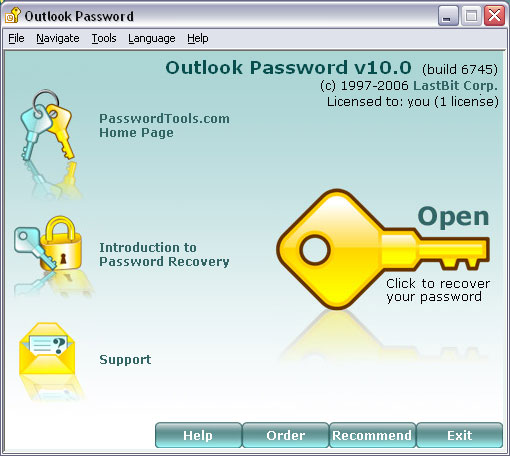 Download
(615 K)
Released:
2006-10-27
Language:
English
Platform:
Win95, Win98, WinME, WinXP, WinNT 4. x, Windows2000, Windows2003
Price:
35 $
Requirements:
A standard Windows PC
Related software:
-
Zip Password
- Password recovery tool for pkzip/WinZip
-
PowerPoint Password
- PowerPoint Password: password recovery for protected PowerPoint presentations.
-
Excel Password
- Excel Password recovers any Excel password within a minute.
Print this page